Over the past decade, the rise and popularity of marketing, discounts, promotions and other skills greatly promoted the development of the underwear industry and created the "golden decade" of the underwear industry. But ten years later, due to the rise of new consumption power and consumption channels, and the emergence of Internet technology and capital power, a brand new commercial civilization is being formed. The underwear industry retail pattern will also face a reshuffle.

Everything will usher in a big difference. Undoubtedly, technology and capital are no longer the decisive factors in this wave of change. Whether we can innovate out of the retail model that caters to the times, the product and supply chain integration ability will directly affect the final "rank" .

One-stop consumer experience will be welcomed by consumers

The new commercial civilization on the traditional retail transformation seems complicated, in fact, very simple. Is to return to the people-oriented business nature, to understand the needs of consumers, and do business based on consumer demand.

Internet era consumers, the pursuit is undoubtedly "fast, convenient, cost-effective" shopping experience. Therefore, the best retail innovation is to meet the consumer's multi-category, multi-level consumer demand at one go. And if this demand from consumers translates into real retail, breaking the traditional industry boundaries and integrating end stores into "one-stop" shopping locations is the best way to retain consumers.

In fact, one-stop convenience shopping has long ceased to be a huge patent for shopping malls, complexes, shopping centers and even comprehensive online platforms. More and more terminal stores are also starting retail innovations in cross-border and multi-product portfolios. Guangdong Silver Industries Limited (hereinafter referred to as "Silver") and its fashion chain brand V21 is such a pioneer, cross-border underwear, fashion, leather goods, jewelry and other categories to be combined, the first to open the industry precedent.

According to Zhang Weiguang, chairman of the bank, consumers not only need to save money but also save time. Therefore, the terminal stores need to provide customers with the correct shopping experience. The needs of consumers are not single, but diversity and relevance. Such as consumer demand for fashion, it can not be just a piece of clothing or accessories will be able to meet, but should be through a variety of fashion products mix and match to achieve.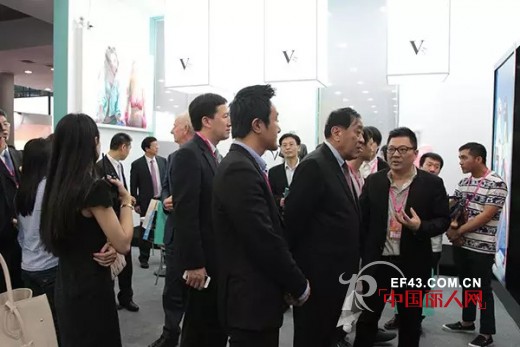 Yang Shibin, Assistant to President of China National Textile and Apparel Council and Chairman of China Knitting Industry Association, came to V21 during SIUF2015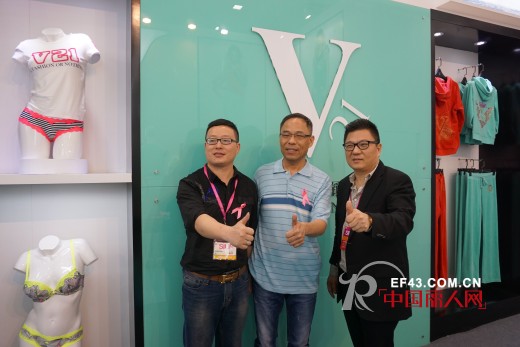 From left to right: Editor in Chief of Lingerie Showcase, Peng Guifu, Chairman of China Underwear Association Underwear Committee, and Zhang Weiguang, Chairman of V21

"One-stop shopping can provide enough product categories, more importantly, the product partition planning, allowing consumers to most efficiently and efficiently find products that suit their needs.V21 as a fashion chain brand, the integration of underwear, Fashion, leather goods, jewelry and other cross-border portfolio of categories, the purpose is to meet consumer demand for more categories of consumer goods and, in the future, V21 category will also be more abundant.

Zhang Weiguang also believes that in the terminal stores suffered rent increases, customer loss, profitability and other multiple pressures, multi-category portfolio model will be able to help the terminal to re-achieve efficiency gains. "V21 store product categories and categories are related, this multi-category model in the passenger, satisfied that customers, together, the customer orders, etc. have obvious advantages.With the V21's product advantages and high Viscous customer, the terminal is very good help, "Zhang Weiguang said," Only in this way, the store can achieve real profit. "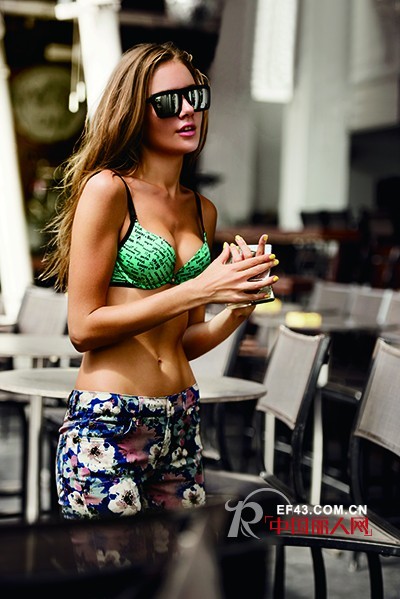 Product is the first element of building competitiveness

As Zhang Weiguang believes, the key to satisfying the consumer's needs through a one-stop shopping experience is the product. If you do not have a good product, even the best shop location, image design, shopping environment are all decorations. After all, only one reason consumers into the store: looking for the products they need. From this perspective, the product is undoubtedly the first core factor under the new commercial civilization.

"Products are one of the best mediums to express the brand, so any of our ideas about fashion are combined with products, which may be new concept products or very unique design concepts," said Zhang Weiguang. "Our V21 is Hope that through the product, to consumers in different regions, different cultures and different arts on the beauty and product-key, open the hearts of consumers, so that they naturally produce the brand identity.

Take V21 underwear category as an example. With the gradual maturity of the concept of consumers, in addition to the basic functions, consumers began to pay more attention to fashion, health, experience and other aspects. Therefore, all underwear products V21 are well-designed by the designer. From the product design style point of view, V21 very good European and American style into the product line, with a strong design style; and the use of color is also very bold, more use of international brands more common bright colors. "V21's product style positioning in the affordable international fashion brand in fashion and quality with the international standards in the price is set at a lower than the mid-price price of foreign sales." Zhang Weiguang said, "In addition to products to meet consumers Demand, it must be some advocacy for consumers, so that everyone in life, color, beautiful, healthy understanding of some changes, this is the brand next thing to do.

Therefore, in the new era of commercial civilization, how to build a consumer-oriented product underwear business will most need to think about the subject, and through product drivers, imagination and influence to achieve dual brand and market promotion.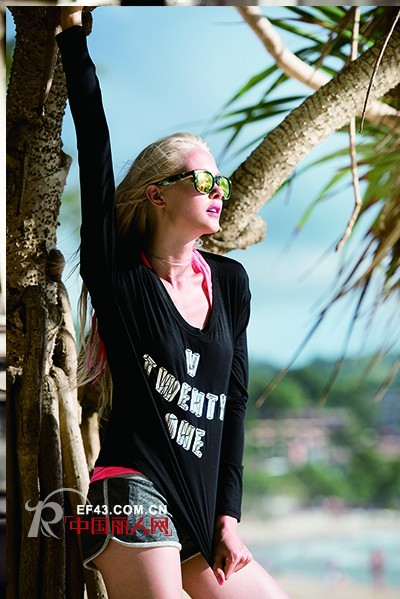 Chain integration capabilities will become the retail rod

Recalling the development of China's underwear retail industry in the last decade, one of the most obvious trend is the chain forces continue to grow. It can be said that underwear chain stores operating scale and management continue to improve, and further promote the underwear market development and growth. In a short span of more than 10 years, the birth of a large chain headed by the city's beautiful people and an unprecedented number of regional chains has prompted the Chinese underwear retail industry to start its transition from the single "husband and wife shop" era to the chain store era. Chain operations have also become the lingerie industry has begun to bid farewell to the signs of the melee state. In the next few years, China's underwear retail chain concentration will continue to improve.

Can not be ignored is that in the rapidly growing strength of China's underwear chain environment, the store homogeneity, type of development, still can not get out of the low-level extensive management modesty, is becoming a barrier to the healthy development of the chain.

In the view of Zhang Weiguang, the chain brand only toward diversification, personalized and differentiated development path is the future. Therefore, the chain of brands to achieve diversification first of all requires a strong ability to integrate.

From V21 fashion chain brand development point of view, the current V21 in the underwear products to take the R & D and production methods of separation in the supply chain to reduce intermediate links, the product will be completed directly after the terminal and consumers, and other products are also Is the direct purchase or agency, and then face the terminal. From the chain positioning point of view, V21 as a fashion chain brand, rather than the production and processing of the brand, the market has not yet had similar models.

Zhang Weiguang said that in the era of the new commercial civilization represented by the Internet, various modes such as B2B, B2C and O2O have been marching toward the "barbarians" and directly reconstructed supply chain links and interest patterns. The key is the circulation of links is dimension reduction, the shorter the level, the more able to make money. "V21 will adopt the chain mode of" Direct + Franchise + Partner "in operation. In addition, V21 itself has strong supply chain integration capability. After further improvement and improvement, V21 can bring more different Inspiration. "

Denim Shirts,Denim Shirt Men,Denim Work Shirts,Mens Denim Shirt Sale

Shaoxing Shanhe garments co.,ltd , https://www.sx-sanhe.com