Ling Ran International Co., Ltd. was born in China's beautiful paradise - "Hangzhou." In 2011, Hangzhou Ling Clothing Co., Ltd. was formally incorporated in Hangzhou, is a collection of research and development, production, sales, distribution in an integrated clothing brand .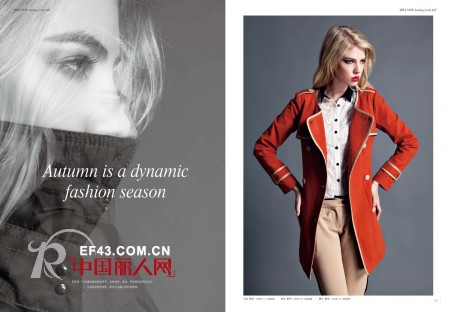 VIEGELIS brand women's 2012 autumn and winter new products

FashionableLife, a fashionable lifestyle embodied by the VIEGELIS brand under the international banner, pursues the unique style of "fashion, individuality" without losing the elegance, which reflects the urban life of urban women. It is Ran International's sincere pursuit of every piece of clothing. In recent years, with a bold and innovative design concept, the design team has continued the new era of women, young and energetic fashion, often organized professional R & D team to study abroad to absorb the latest fashion information.
In the system construction and management, the company attaches great importance to the introduction of a large number of talented people, the building of a militarized team, efficient and scientific management, and integrates the resources of the same industry with each other and helps each other with the spirit of "honesty, pragmatism, leanness and high efficiency" , To explore together, carefully to provide consumers with more and better quality products, so that consumers enjoy more surprises and happiness!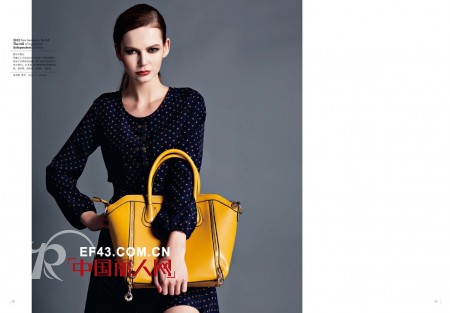 VIEGELIS brand women's 2012 autumn and winter new products

design concept:

"VIEGELIS • Wrigley" brand was born in southern Switzerland from an ancient town, a long history of cultural heritage. Since the end of World War II, the economy of the town has slowly reached its peak, and the nomadic industry and the textile industry have become the bright spots of economic growth at that time. Nowadays, people in the area are always wearing the clothing to keep the military style of that era, The unique style of fashion, vintage, wild, rebellious and sexy, combines the fashion elements of Europe and South Korea to become the pursuit of independence, freedom, the pursuit of fashion and high-quality modern women's life needs, the atmosphere of simple casual fashion clothing shape Competent unique style, tailor-fit, with the classic approach to portray the contemporary atmosphere of different cultures and lifestyles, reflecting the new era of women's unique personal charm. Their neutral personality and elegant beauty has led the modern urban fashion.

Vickers logo design by a military medal and VIEGELIS the first letter V Medal Internal structure incorporates the English name of VG's abbreviation "VG" and use the European lines of expression to fill the entire logo integrates Granville Grace's long history and culture and fashion of the military style, the logo revealed the atmosphere of the neutral fashion, reflects a high-end fashion life (FashionableLife).

A Glove (Middle English from Old English glof) is a garment covering the whole hand. Gloves have separate sheaths or openings for each finger and the thumb; if there is an opening but no (or a short) covering sheath for each finger they are called Fingerless Gloves. Fingerless gloves having one large opening rather than individual openings for each finger are sometimes called gauntlets, though gauntlets are not necessarily fingerless. Gloves which cover the entire hand or fist but do not have separate finger openings or sheaths are called mittens. Mittens are warmer than other styles of gloves made of the same material because fingers maintain their warmth better when they are in contact with each other. Reduced surface area reduces heat loss.




Glove

Fleece Glove,Half Finger Glove,Screen Touch Glove,Embroidery Glove

Jun Ao Accessories Co., Ltd. , http://www.sportingheadwear.com