A surf on the surf, a snowboarding tour for the first snowfall, and even a yoga class at 6:00 in the morning, an afternoon walk walking through a foreign market, or a campfire party in the evening, all kinds of challenges, ROXY girls are like being Into a steady stream of resources, always ready to meet the challenge anytime, anywhere.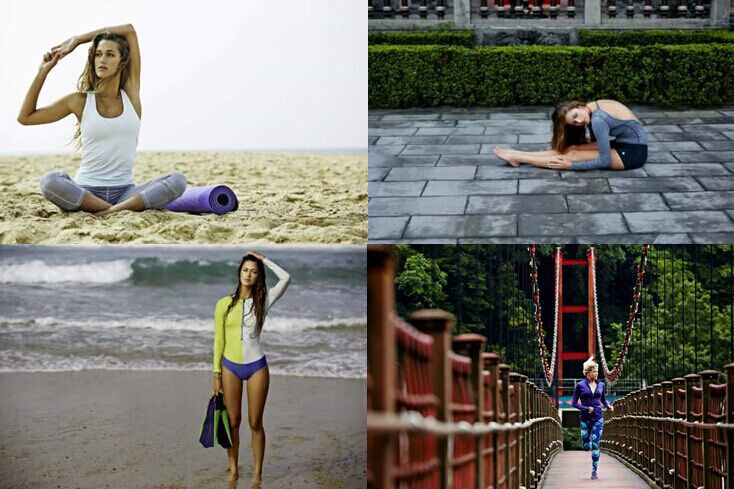 As the world's leading women's and leisure lifestyle brand, ROXY has grown up with girls and has led girls to follow the lifestyle that is triggered by board sports. Last year, ROXY launched a series of fitness sports items with functional details, which were well received by girls. For this reason, in the spring of 2015, ROXY officially launched its new line of sportswear that is now known as the ROXY Performance Collection.

There are three series of theme series: YOGA, RUN and WATER. Each series is based on the basic function of the theme sports category as a single product. At the same time, each theme category has a unique theme pattern and color tone, while each other Responding, perfect combination of professional sports equipment, fashion apparel and swimwear in three major areas. The product research and development and design team also inject more new elements into the series: the YOGA series features the seamless horizontal silhouette of the brand, as well as some featured cut items such as Yoga Onesie, which brings girls more in shape and wears them. Extremely comfortable fashion item. The RUN series takes a detailed jellyfish pattern and a series of special patterns drawn from nature such as birds and full body photo prints to allow girls to see the beautiful world along their own footprints. As for the WATER series, Springsuit Rashguard was introduced for the first time, and the sun-protective clothing that was cut even more was more protective. It can also be used as a daily fashion accessory to thoroughly make sportswear into a fashion garment!

The brand also takes into account that girls are not regulated by a single sport model. They keep the individual items in line with the sport's requirements while also having a multi-purpose, functional details and materials such as XTRA LIFE LYCRA®, Repreve®. Environmental materials, UPF 50+ UV protection, amphibious wear and 4-way Stretch (all-round elasticity) are used in various items, and the brand's newly developed ROXY DRY FLIGHT technology has been added to improve the breathability and comfort of individual items. Degrees; let the entire series fit both yoga, jogging, water sports, and even all types of indoor or outdoor sports.

The new ROXY Performance series features high-efficiency functional details and materials, and ROXY's unique fashion style. The spindle is designed with a wide range of single product choices to provide a full range of protection for girls. Demonstrate sports fashion, integrate sports into life, and inspire endless life.

YOGA

To practice yoga, we are pursuing the unity of mind and spirit; the limbs are stretched in an orderly way, allowing us to learn and relax and find the balance of life again. The newly introduced seamless silhouettes, seamlessly tailored to make each item more close to the skin and also comfortable outside, effectively avoid the friction caused by the discomfort, let us happily complete every perfect Stretching action. Yoga products are made of DRY FLIGHT, a brand-named functional material technology that is highly breathable and wicking to keep wearers comfortable. Single product selection is extremely rich, the most notable of which is the first launch of Yoga Onesie, cut and cut to avoid shifting or running out, ultra-low waist U-back large backless design and distribution of feminine charm; simply coupled with skate skirts ( Skate dresses or skinny jeans, etc., are the stylish attire; it is a perfect interpretation of the sport chic style!

The series has a wide selection of items: Tops, the focus items include mesh tops, mesh vests, sports bra underwear; under are yoga pants, cropped pants and seamless stitching shorts. In addition, the collection is also equipped with a cropped trouser made of French Terry materials. The texture is extremely soft and comfortable for more static yoga exercises.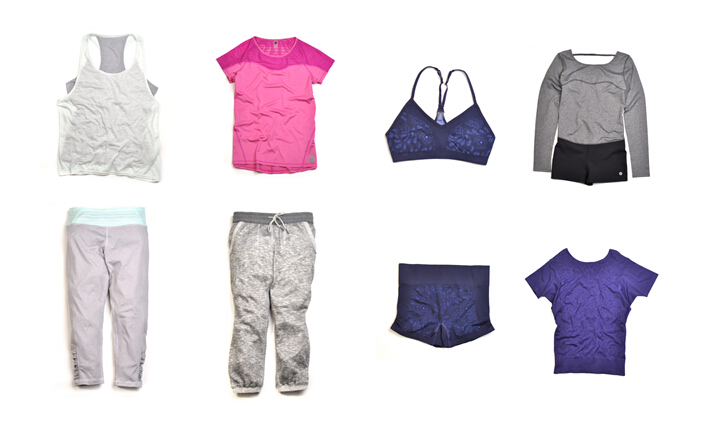 RUN

We walk around the world with our feet and explore life. Whether it is sprinting for explosive power or jogging for willpower, we all enjoy the good times under the rain and sweat. Let the troubles become depressed as the sweat flows away. The designer transformed the design into a series of all-over-print designs based on what he saw and heard during the trip: the collision of fluorescent jellyfish, gradient-colored birds, and detailed photo prints that capture the setting sun. Every single item is swept away, just like the image diary of each of our journeys, which makes running a single product particularly eye-catching. Some of the single-product raw materials come from the US patented environmentally-friendly material Repreve®; the texture is softer and the brand's environmental protection concept is implemented.

In terms of functional details, all items in the entire series are made of ROXY DRY FLIGHT functional material technology, which is highly breathable and perspiring; and all undersides include joggers, cropped trousers, and shorts with both land and sea (Land to Sea The characteristics of ) are made of materials with quick-drying characteristics, allowing us to go uphill and go to the sea anytime, anywhere.

The shorts style is more equipped with 4-way Stretch, which means that the wearer is more flexible. It is designed for running, walking and other sports. The choice of tops includes a mesh vest, a bra vest, a sports bra, and a zippered jacket; girls are matched for weather, mood, and distance.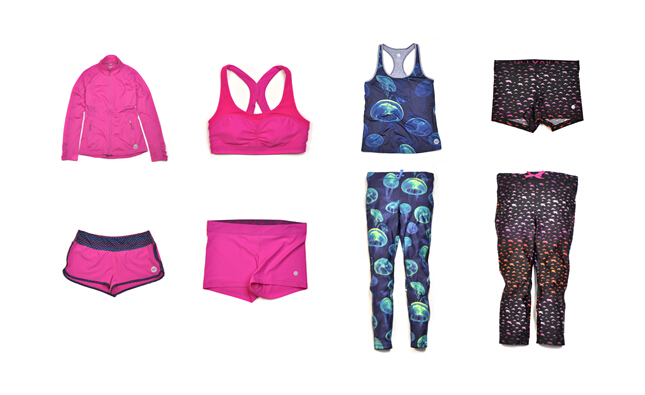 WATER

ROXY girls and the ocean are indissoluble, as long as they are in the ocean or water, our free will and power can be completely released; all water-themed items are equipped with a high degree of sun protection of UPF 50+, and Made with XTRA LIFE LYCRA®, its chlorine resistant (Chlorine Resistant) properties resist the attack of chlorine and other chemicals in the swimming pool. Its lifespan is 5 times longer than other general elastic fibers, and it is resistant to fading, long lasting, and lightweight. At the same time, all single products use Recycled Nylon as a raw material for recycling and implement the brand's environmental protection philosophy.

The focal point is a pair of spring suit sun protection clothes with a color hitch design. They have flat feet and the cut leg of the bikini, which also effectively avoids shifting or running out. It is very suitable for various outdoor and water sports activities. In addition, two swimwear and one swim trunks are also available. The two swimming suits are made of materials that are particularly quick-drying and can be worn by both water and land. The entire WATER series is designed with a collision color as the design spindle, allowing girls to shine with the sun and the waves!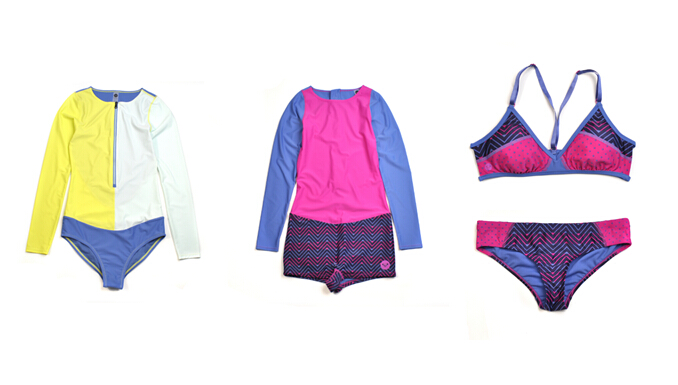 About ROXY

ROXY, a brand of Quiksilver Group (NYSE: ZQK), the world's leading outdoor sportswear company, designs, manufactures and sells a wide range of brand apparel, winter sportswear, footwear, accessories and related products. The Group's apparel and footwear brands showcase a relaxed and relaxed lifestyle that represents young people and originates from the sports culture of board games.




Nylon Cotton Lace Embroidery Fabric

The cord lace fabric is always used for embroideried.We process all kinds of pop embroidery design on this fabric.Of course,the Nylon Cotton Lace Fabirc also can be made for garment dress seperately.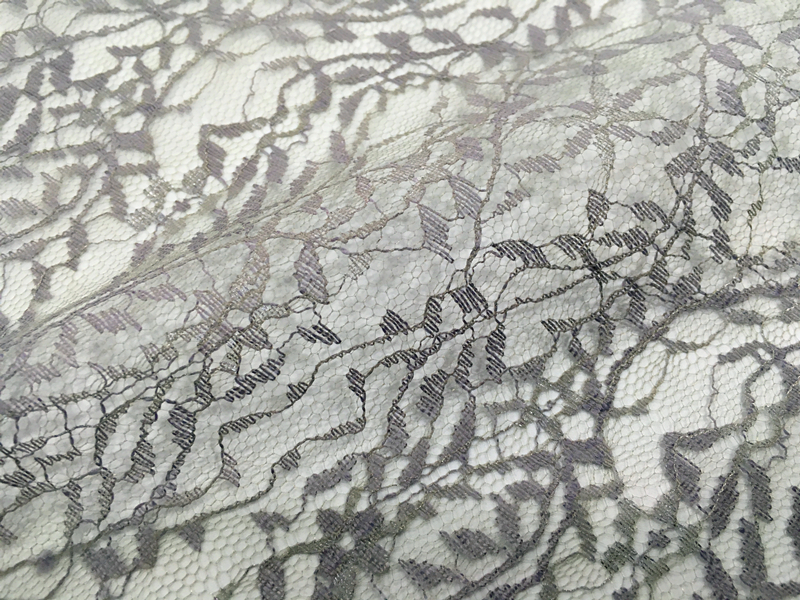 Also after embroideried,you can make it as evening party dress.kids dress so on .Most of these designs are designed by ourselves and you will see that it't very popular and pretty.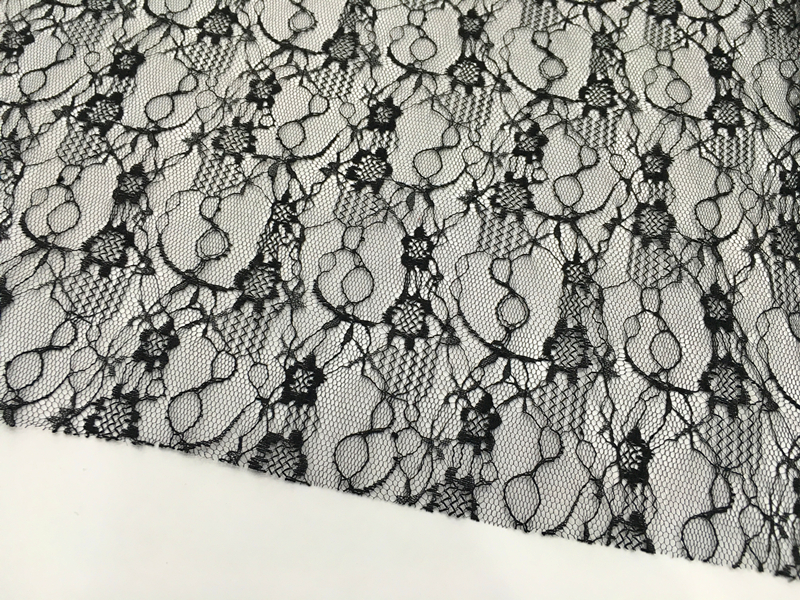 Cotton Lace Fabric,White Embroidered Cotton Fabric,Nylon Cotton Embroidery Fabric,Nylon Cotton Lace Embroidery Fabric

SHAOXING MINGHEE EMBROIDERY CO,LTD , https://www.zjembroideryfabric.com