If there is a fashionable element, it can be fresh and seductive, elegant and playful, vintage and hot in recent years . It must be a Scottish red and black grid. TEENIE WEENIE exclusive plaid, from Scotland's style, together to charge the wardrobe.




No matter when in the closet there are always a few red and black plaid items. Although the British style scottish plaid has never been far away from the fashion circle, this classic red and black plaid has a hot trend this winter.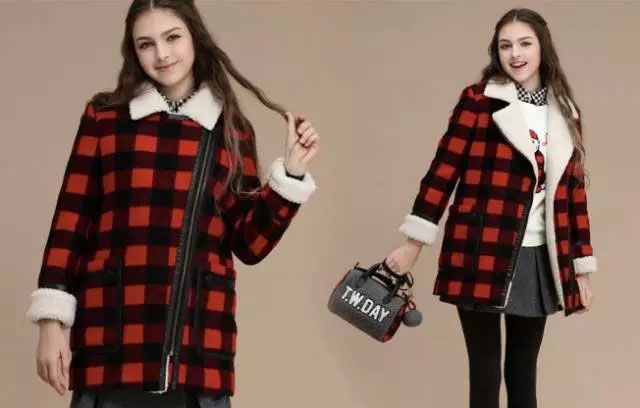 TEENIE WEENIE Winnie the Pooh 2015 Winter New Classic Surgical Coat Recommended

TEENIE WEENIE cashmere collar coat, side zipper design, stylish and beautiful; TEENIE WEENIE exclusive plaid echo this winter's most popular Scottish elements, flanging design adds sweetness. With both the warmth of the Down Jacket and the elegant style of the coat, how can it be reduced this winter?

The more classic, the more viable! This phrase is always true in fashion circles. In the fifties and sixties of the last century, with the superstars led by Audrey Hepburn, Marilyn Monroe, and Elizabeth Taylor, coats became popular around the world. Simple and clean silhouette, with a different single product, can be charming and capable.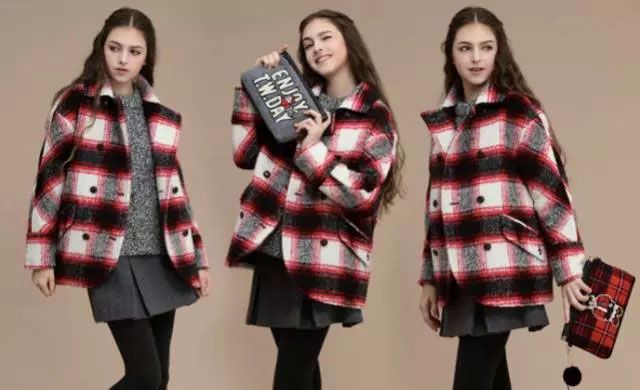 TEENIE WEENIE Winnie the Pooh 2015 Winter New Classic Surgical Coat Recommended

The large plait woolen coat is made of popular composite plaid design. The squat profile can effectively modify the figure. The design of the small lapel is exquisite and highlights the spirit of the child.

The military color of this quick - take - type one-shoulder backpack, large capacity, small size, light weight. Carry conveniently outdoors, when moving can reduce burden effectively, let you feel what to call true "the body is light as yan"! Love outdoor, infatuated with military are you already enchanted?
☆ Compared to other tactical backpacks, this bag has a deep volume compression, while using lightweight fabrics and accessories. Therefore, the weight of the backpack is greatly reduced, in the outdoors can effectively reduce the load!
☆ Although the volume of the deep compression, but through the Velcro design, this tactical backpack system, the structure of the storage combination, the partition is clearer, the capacity is quite sufficient.
☆ The wide strap, even in the long carrying process will not feel particularly tired. A breathable sponge on the back enhances comfort and avoids excessive upper body tightness after strenuous outdoor exercise.
☆ Waist with a reinforcement buckle, backpack is not easy to fall, slip off.
☆ This backpack follows the military rules as always, with super wear-resistant military material, under the super strict military standards processing and manufacturing, highly resistant to operation.
☆ Golden Monkey, with a history of 69 years of domestic goods brand, with solid manufacturing experience and strong military background endorsement, has won the wide praise of the people. "Wear golden monkey shoes, walk the Golden Road", carrying the common memory of several generations, is your reliable choice of shopping.



Men's Bag,Men's Shoulder Bag,Men's Backpack,Men's Waistpack

GDMK GROUP WEIHAI SHOES CO., LTD. , https://www.gdmkgroup.com